DO YOUR STRATEGIES REFLECT THE STATE OF OUR TIMES?
GET ANSWERS DIRECTLY FROM THE SOURCE WITH INSIGHTS AND EXPERTISE FROM PROFESSIONALS AT MATCHESFASHION.COM, COVETEUR, POOLTRADESHOW, TOPSHOP AND MORE
DESPITE RAPIDLY CHANGING TECHNOLOGY, RETAIL AND CONSUMER TRENDS, THERE'S NEVER BEEN A BETTER TIME FOR EMERGING BRANDS.
FIND OUT WHY SHOPPERS, STORE BUYERS AND THE MEDIA CAN'T GET ENOUGH AND HOW TO LEVERAGE THE MOVEMENT TO THE BEST OF YOUR ABILITIES.
63% of global consumers would shop from a brand they view as authentic – instead of their competitors.
40% OF 13-33 YEAR OLDS HAVE POSTED ABOUT A BRAND ON SOCIAL MEDIA – AND OVER 50% HAVE DONE SO TO SHARE A NEW PURCHASE WITH FRIENDS.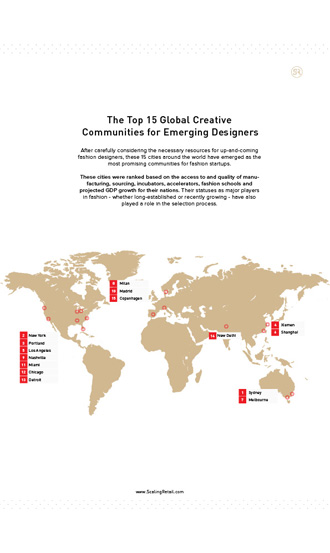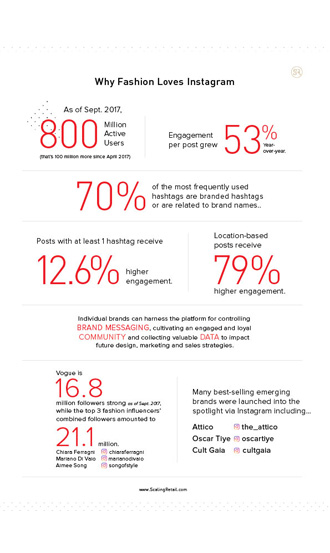 "To go from the bare minimum of retail experience, to owning and knowledgeably running my own 1750 sq.ft. concept store within seven months, would have been totally impossible without Syama from Scaling Retail's incredible tutelage and guidance. From teaching me how to create and populate spreadsheets which analyse complicated financial projections, or which simply keep track of stock; to helping put together detailed PR plans; to walking me through tax registration forms, Syama covers all the bases required to set up a retail business. She is both patient and extremely knowledgeable – whether you're a total beginner, or looking to expand your company. I would absolutely recommend her to anyone, especially considering how seamlessly we were able to work together via Skype from the other side of the country, with in-person meetings every other month. I can honestly say that my store wouldn't be here without Scaling Retail!"
"After finding myself overwhelmed and feeling at a loss by the tasks and decisions that I faced in running my company, in order to help my brand grow and thrive, I was relieved to find Syama of Scaling Retail. Syama's vast knowledge and professionalism has been an integral part of the success and survival of my brand through the last many months. Helping to consult in recruiting new people, navigating through working with different buyers, production, and re positioning ourselves in regards to marketing, she has been knowledgeable along every step of the way."
"Syama has had an invaluable impact on the growth of our brand. Her breadth of knowledge of the fashion business is extensive - from working on our financial forecasting, to helping develop our sales strategy and marketing plan, to pitching to stores. She is extremely organized and has helped us focus on where and how to optimize our business, define opportunities and leverage them. We could not recommend her more highly to anyone starting or looking to grow their business in fashion."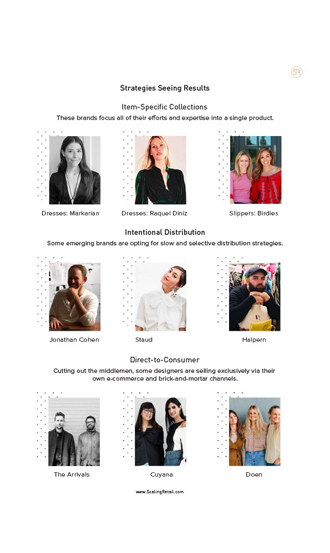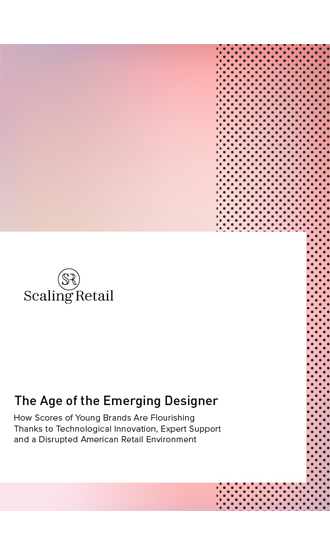 READ THIS SPECIAL EDITION WHITE PAPER TO…
DISCOVER THE MOST RECENT DESIRES OF CONSUMERS, BUYERS AND THE PRESS.
SEE WHICH STRATEGIES ARE SEEING THE MOST SUCCESS.
UNCOVER THE WORLD'S TOP CREATIVE HUBS FOR EMERGING DESIGNERS.
ACCESS TRUSTWORTHY RESOURCES AND TOOLS.
LEARN THE MOST PROMISING OPPORTUNITIES TO RESPOND CONFIDENTLY IN 2018.…AND MORE!
2021 Copyright scaling retail. All Rights Reserved