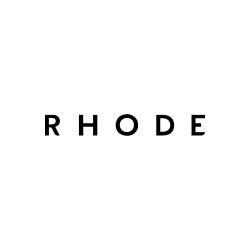 "Syama has had an invaluable impact on the growth of our brand. Her breadth of knowledge of the fashion business is extensive - from working on our financial forecasting, to helping develop our sales strategy and marketing plan, to pitching to stores. She is extremely organized and has helped us focus on where and how to optimize our business, define opportunities and leverage them. We could not recommend her more highly to anyone starting or looking to grow their business in fashion."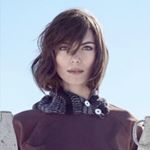 "With Syama's guidance, I've gone from that feeling of 'what next?' to having a clearly laid out roadmap for everything from product development to sales to e-commerce and marketing. For a solopreneur, Syama is like having a business partner that is fully invested and passionate about making my brand a success."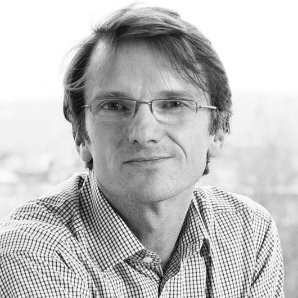 "Syama and team showed great flexibility to adapt their knowledge of fashion and retailing in developed markets to needs of the Pashmina sector from Nepal. They applied great passion to the digital promotion – demonstrating what excellent use of social media can mean."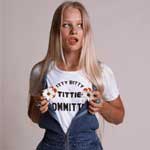 "Syama took us from the dark ages into the light.... All I can say is, listen to what this woman has to say. If you don't, it's your loss. Our weekly meetings have helped us get on the same pages as other brands, understand what a calendar is, get our books in order, develop a back-end system, and her help has put us in front of retailers and press we would have not been able to handle before meeting her. And this is only the beginning. If you think you're not prepared enough to take on a consultant - well, you haven't met me. I was a totally over-caffeinated tornado. And now I'm (well, I'm still over-caffeinated) - but now I have a focus, and piece of mind knowing that Syama will walk us thru every hill we need to climb. Together, with a plan. And that's huge."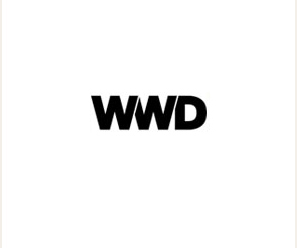 "Syama Meagher has been one of my best speakers for Magic in the Buyer's Suite at Las Vegas Convention Center as well as Mandalay Bay Convention Center. Her numbers have been excellent in both venues and the feedback about her presence and topic she covers have been great. She has been so compelling that I have asked her to come up with another topic for our next shows!"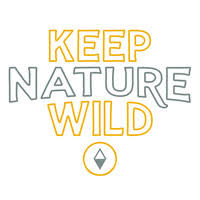 "Syama is a consummate professional who always finds the most authentic way to connect with our business leaders and shop owners. I always learn something new during each session – from the latest trends to little nuggets and amazing ideas – that help us grow our business, and in turn, our community."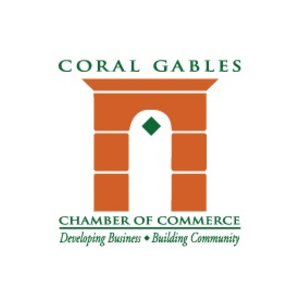 "Syama is a consummate professional who always finds the most authentic way to connect with our business leaders and shop owners. I always learn something new during each session – from the latest trends to little nuggets and amazing ideas – that help us grow our business, and in turn, our community."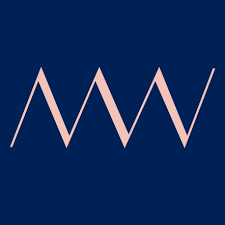 "Syama helped me transition my brand from a small one-person business selling bridal accessories to a full fledged lifestyle brand with team members across the globe. I had the idea of the brand transition in my head and did not know how to execute it. I wasn't even aware of the amount of work that had to go into it. Syama was there every step of the way. I would not have been able to make the transition successfully without Syama. Syama is fun to work with and she just "gets it". While she can be serious and push you in ways that you may find uncomfortable at first, you know she is right and always has your best interest at heart. How much I grew as a founder in one short year. Before working with Syama, I didn't really think like a business owner, I was just a person with a strong passion for something that I wanted to create. Now I feel equipped with the tools to look at my brand from a business standpoint, how to best plan ahead, how to best negotiate, how to best delegate tasks to others."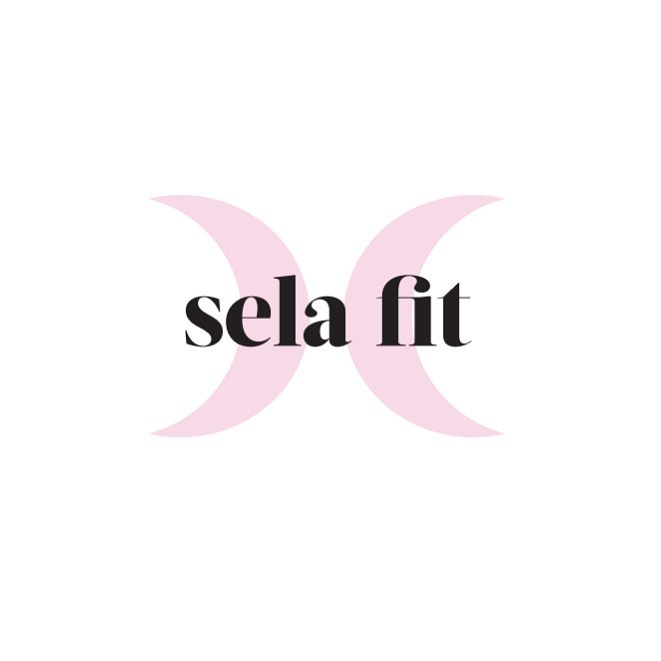 "After my first conversation with Syama, I knew in my gut that I had to work with her. Her honesty, frankness and genuine interest has done more for Sela Fit (and myself as a business owner) in the past few months than I could have ever imagined or even asked for over a lifetime. Prior to working with her and the Scaling Retail team, I fell victim to the mindset of playing it safe. I wasn't challenging myself, felt stuck and had no idea what to do when it came to growing the brand. Over the course of my time with her, she has pushed me way out of my comfort zone as both a business owner and designer. Through our many conversations, practices and "homework assignments", a strong foundation was created to help sustain the business and take it to the next level of success. I'm really excited to see what the future has in store for Sela Fit and I can say with my whole being that without Syama and the Scaling Retail team, the brand would continue to remain in the "stuck" zone and worse, it may not even exist! Words can't even begin to make a microscopic dent when it comes to expressing how grateful I am for her!"

"The entire Scaling Retail team is a pleasure to work with across the board! Syama is always ahead of the curve, and her exclusive insight into the workings of the fashion industry makes her one of our most treasured seminar speakers. Her invaluable advice and vibrant demeanor is what makes her a crowd favorite!"
"What started as a side project in my spare time has now turned into a full time operative business, I was naive and clueless at my first showing. Syama walked into my booth at the CMC building asking me a tonne of questions that I had no idea how to answer. I instantly knew that she was a fountain of knowledge and that I needed her help - All of it! LZL is not the most conventional fashion brand, particularly in the way I operate, but Syama and her team understood my outlandish concepts, and helped achieve what seemed like pipe dreams into reality through strategies and planning and focus. Syama has guided me through the daunting operations of a business and helped me map out plans, tasks and budgets for product development, merchandising, e-commerce, wholesale, marketing - the works! Not only has she helped me to believe in the brand and myself more, but has also been there for support during some of my biggest business moments and meetings. Syama is one in a million and my business wouldn't be where it is today without her."
"To go from the bare minimum of retail experience, to owning and knowledgeably running my own 1750sqft concept store within seven months, would have been totally impossible without Syama from Scaling Retail's incredible tutelage and guidance. From teaching me how to create and populate spreadsheets which analyse complicated financial projections, or which simply keep track of stock; to helping put together detailed PR plans; to walking me through tax registration forms, Syama covers all the bases required to set up a retail business. She is both patient and extremely knowledgeable – whether you're a total beginner, or looking to expand your company. I would absolutely recommend her to anyone, especially considering how seamlessly we were able to work together via Skype from the other side of the country, with in-person meetings every other month. I can honestly say that my store wouldn't be here without Scaling Retail!"
"Syama Meagher has become a staple speaker at our Swimlessons events & the emerging brands we aim to educate absolutely love her presentations! The invaluable information and her down-to-earth delivery helps everyone from the greenest fashion entrepreneurs to the more seasoned designers."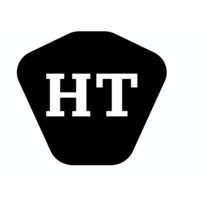 "Syama's words of wisdom and knowledge has been instrumental to the growth of our handbag line. From helping with our merchandising planning, financial planning and many other initiatives, Syama has transformed our thinking into being more long term versus reactionary."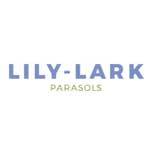 "Coming from an industry having little to do with the fashion world, I was desperately in need of guidance. I heard Syama in a webinar, and after working with her for a trial session I was ready to make a bigger commitment to navigating this universe. Syama's holistic approach helped me focus on what was needed to really launch my product in a way that would create sales. She was granular with her feedback and provided support in every area of my business. We started with redoing my branding to make the communication more consistent with the pricing of the product. Then we worked on areas like the outreach needed to get in front of buyers, from emailing, connecting with bloggers and influencers, pop-up shops, scheduling and finances. Now I have the fundamental tools to move forward with my business."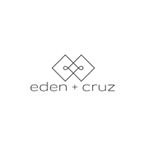 "I'm new to the fashion industry and I was looking for someone to give me guidance. Syama was the perfect person to help me understand everything that I didn't know. She cares about my company as if it was her own and that means the world to me. Choosing to work with Syama saved me time, money and gave me peace of mind. I highly recommend her to everyone, even those outside the fashion industry because her knowledge of business is very far reaching. She is an industry leader on the rise."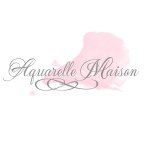 "After finding myself overwhelmed and feeling at a loss by the tasks and decisions that I faced in running my company, in order to help my brand grow and thrive, I was relieved to find Syama of Scaling Retail. Syama's vast knowledge and professionalism has been an integral part of the success and survival of my brand through the last many months. Helping to consult in recruiting new people, navigating through working with different buyers, production, and re positioning ourselves in regards to marketing, she has been knowledgeable along every step of the way. What strikes me most through our work together is her skill and way of keeping things friendly but still professional, which has been a breath of fresh air. She is honest, to the point, dependable, and is really thorough at teaching along the way so that you don't feel dependent upon her skills, instead you feel empowered and knowledgeable to make the integral decisions that you may be faced with in the everyday. I would highly suggest her for companies and their founders that may be struggling in the new positions that they find themselves in or even for those that just need a knowledgeable opinion from someone with experience on decisions or aspects within their company. "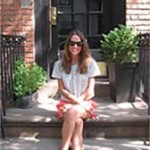 "Syama helped me open a retail store from start to finish. From the business plan, to buying strategies, to website development - Syama was there at each stage to keep me on track. She is incredibly professional, organized, and a detailed oriented person, but most importantly was a huge support system throughout the whole process. I wouldn't have been able to take on this enormous venture without her as she provided the skills, knowledge, and personal contacts to help me accomplish my dream."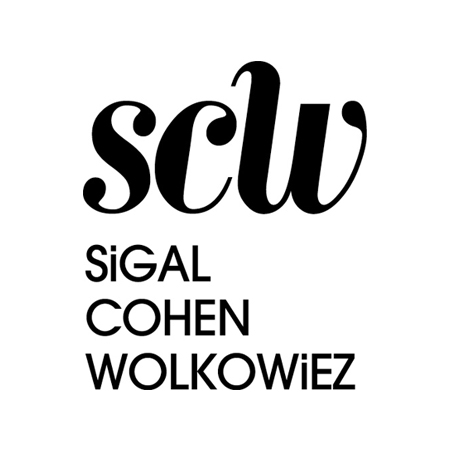 "Hiring Scaling Retail's consultation services was possibly the best investment I have done since launching my collection of printed scarves. One thing is being a designer and creating a beautiful product, but then comes the hard part, and that is, selling your creations to others. Syama guided me through the process of highlighting the uniqueness of my personal brand, creating a sales strategy and preparing me to make the most out of a Fashion Trade Show. A process which was full of Aha! moments thanks to Syama's expertise and advice. Now I have the tools to showcase my collection's points of difference and attract a larger audience for my product."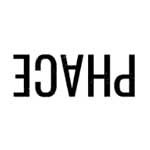 "I sought out Syama's help as we weren't sure what to do first. Starting a fashion brand is a daunting task and it feels as though a multitude of tasks need to be done immediately and all hold equal importance. Syama helped us create a unique road map for our brand. She guided us in directions we didn't even know existed. Syama understood instinctively what we wanted to achieve. She helped us to define it and under her direction and encouragement pushed us to make it even better - more creative, more professional, more cohesive. Starting or owning a business takes a lot of focus and initiative. I would highly recommend working with Syama to maximise utilisation of your time and energy and use her guidance to achieve the results you are looking for. Our bi-weekly meetings were performance indicators for the brand and our progress. She gave us the tools and/or contacts for assortment planning, budget planning, website creation, digital marketing, logistics, brand building and public relations. More than her invaluable deliverables, what I believe makes Syama unique in her role as a consultant, is her genuine passion for the brands and people she works with. We celebrated our wins together and she consoled our losses. Syama always had a solution to any obstacles and had a motivational talk ready to keep the energy alive!"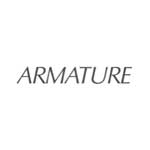 "In working with syama the past six months she has helped me prioritize, streamline and build the infrastructure of my business in a holistic manner and approach."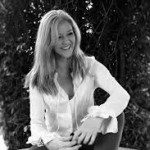 "Before I started working with Syama, owning my own fashion retail business was just a dream. Throughout the launch of my company, Syama has been an invaluable mentor and resource. Her vast knowledge of the retail world and consistent support allowed me to set the pieces in motion to turn my career vision into a reality in a matter of months. Organized and efficient, Syama answers any questions I have thoroughly and promptly. I've avoided making many mistakes because of the industry strategies she taught me. Syama does what it takes to ensure the success of her clients, and she knows how to make any task fun."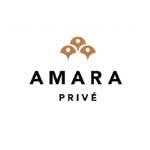 "As a person with zero background in retail, Syama was a godsend! She understood my vision right of the bat and helped me get everything in line to successfully start my business. Her strong background in retail and brand development was exactly what I needed and I learned so much during each of our meetings. Syama was patient with me and gave me a solid grasp of how the retail industry works and the confidence to speak to others about what I was doing. She is direct with a no-nonsense attitude and knows what she is talking about - this was especially refreshing to me after the tons of bad advice I had been given previously. Our conversations were open and I felt as if I was talking to a friend more than a consultant. She was there for business advice as much as she was there to support me when I was disheartened. She also has an incredible network of people and you can blindly trust anyone she may connect you with. I can't recommend Syama enough. If you are starting out she is exactly the person you want by your side, I only wish I had found her sooner than I did!"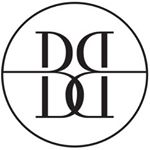 "When I first was introduced to Syama, all I had was a very general idea and a passion to see it become a reality. Beyond that I had nothing: no direction, no idea of there to start, and no experience in retail. I found myself going back to the same questions and getting stuck in the same places. I didn't have the resources or knowledge to push past a lot of basic building blocks. Syama really helped me push through that beginning stage of turning an idea into a reality. In a short six months in working with Syama, my vision became a real live store! One of the many ways Syama has helped me is number one: helped me save money from people who made me believe I needed something for my company I did not. Instead of the asking price of $20,000 for a full brand identity, Syama helped me accomplish that for $1,000. Instead of a $50,000 photoshoot, Syama helped me get the same result for $5,000. For someone who is self-funded that was so important to me. Syama also helped me believe in myself! She empowered me to believe my time was valuable, I can do anything myself, and that yes, I am an expert in my industry. No more imposter syndrome for me! Syama helped me, the most type-A organized person, get even MORE organized. She kept me on track to meet my deadlines and goals. Without Syama, I would still be writing a business plan, instead of actually running a company. Our time together has truly been invaluable."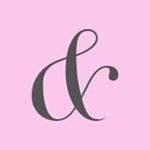 "Working with Syama has been the best business decision I have made venturing into the fashion industry. Her scope of knowledge is extensive. She has an ability to see things I don't, keeps me focused on business goals and helps me to prioritize business objectives based on my current budget. I have moved further in my business with Syama than I ever could have done on my own."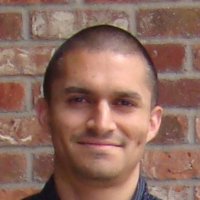 "My co-founder and I were thankful to have come across Scaling Retail's services, and have very much enjoyed working with Syama Meagher thus far in 2016. Syama's consulting and the resources she provided via the various Scaling Retail programs were extremely helpful to us in launching our fashion startup; in fact, without these we would not have been fully prepared to embark on our current startup fundraising round. We look forward to continuing our relationship with Syama as a brand consultant well into the future. We thus highly recommend Scaling Retail to all aspiring fashion startup founders as the first stop on their entrepreneurial journey!"

"Before working with Syama, I was completely stuck in my direction for my business and needed structure and guidance to lay down the foundation. Her knowledge, insights, advice and strategies were extremely beneficial that helped me with my progress and growth. She would listen and stay true to my vision and purpose for my company helping me build each step along the way. Each session felt like a breakthrough giving me clear plan of action to go after what I needed and where I felt I could move forward with ease."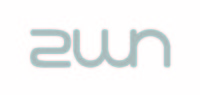 "Syama has been an invaluable resource for the upcoming launch of our new women's fashion label – 2WN. Her extensive industry experience helped us refine our marketing, web design and product image to more effectively resonate with our target luxury fashion segment. We've come away more confident, armed with a deeper understanding of the industry while developing actionable strategies for our launch. She has been a great mentor and we anticipate reaching out to her regularly."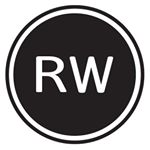 "Thank you so much for helping us launch our new ReadyWrap Pre-wrapped Premium Gift Boxes. Your experience and dedication to your clients' needs has been an invaluable asset to us. Your help and direction in doing market research and analysis, and then creating an Investor Deck to best tell "our story" was very professional. Your knowledge of the retail industry and current market trends is spot on. We could not have accomplished what we have without you. You are and will continue to be an important member of our "team" and we look forward to a long and successful association."

"Working with Syama has been such a pleasure. She has really helped to shape the direction of my company. She keeps me focused and has re-shaped our vision. We would not be where we are today without her input. Definitely a huge asset to the brand. "

"Working with Syama was eye-opening. She helped me to take a step back and look at my business as a business. We worked on the nuts and bolts of the financials and, in with patient and calm approach, she guided me through what I needed to do each step of the way"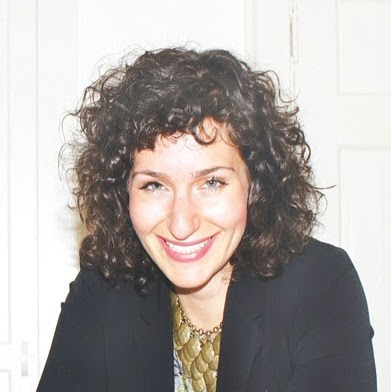 "Syama has been invaluable to the development of my business as well as my personal development as a leader. She provides me with the guidance and direction I was lacking in the beginning stages before launching my brand. What I love most about working with her is how direct, to the point and blunt she is. She lets me drive in terms of what my goals are and then she quickly fires back with a to do list to help me get there. Working with Syama is like having the best tutor, she makes you work harder and smarter than you ever thought you could. After working together for four months I officially launched my brand and hired an intern to help me with the business. She has been my best investment by far. I wish I could afford to have her all to myself! "

"My business simply would not have taken off without Syama - she gave me the knowledge and confidence to launch my vision from conception to execution. Syama's vast experience and supportive nature create the kind of collaborative, safe bubble you want to be in when learning to launch or grow your business. Plainly stated: my whole team and I love her!"
"Syama was a complete asset during the launch of my line, Cariló. I have been working in fashion for several years on the design and production side, so when it came to retail, I needed some assistance. Syama was very professional and business like, yet friendly and easy to work with. She was extremely knowledgable, helpful, clear to understand, and further had the contacts to get Cariló off the ground quickly and smoothly. I would definitely recommend her!"
"Just wanted to send you a huge THANK YOU for all of your support and guidance throughout our time together. I knew in my heart that I could start a business but having your support and guidance made a huge difference."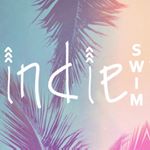 "Working with Syama was an insight to the side of industry that we were unsure of. It was not only comforting to have her guide us but also made us confident in the decisions we made for our business. We will most definitely be calling on her again for guidance during the growth of indieSWIM."
Have a project in mind?
Let's see if we're a good fit. Book your 30 minute consultation session.