Unlock Your Business's Full Potential in Just ONE Weekend
Are you ready to revolutionize your retail business or launch a new brand with a solid strategy?
Join Syama Meagher, a renowned retail strategist and the CEO of Scaling Retail, for an exclusive VIP Weekend Strategy Workshop that will set you on the path to success and accelerated growth.
BOOK THE CONSULTATION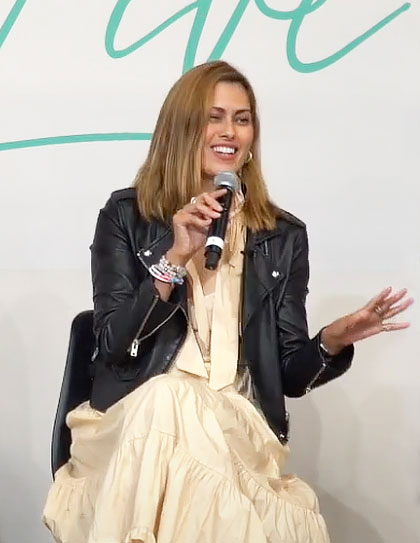 Meet Syama Meagher
Syama is a retail strategist with over 15 years of experience in the industry, working with prestigious brands like Barneys New York, Gucci, and AHAlife.
As the CEO of Scaling Retail, she has guided numerous businesses from launch to success, providing them with the strategy and direction they need to thrive.
Syama is a highly sought-after speaker and has been featured in top publications like Forbes, Vogue, and WWD. Now, she's ready to help you unlock your business's full potential.
Transform Your Business in Two Intense Days
During this immersive two-day workshop, Syama will work closely with you to establish your Budget, Vision, and Timelines. Together, you'll review your existing business or future business plan, examining all crucial aspects, including:
Sales
Marketing
Financials
Operations
Product
By the end of the weekend, you'll have a comprehensive strategy to launch or grow your business, plus the tools and roadmaps you need to succeed, such as fundraising strategies, pitch materials, revenue stream plans, and hiring strategies.
A Weekend Designed for Success
The VIP Weekend Strategy Workshop is your personal retail cheat code. Syama's vast retail industry experience and knowledge ensure that you leave the workshop with actionable insights and a clear path forward. Turn months of uncertainty and stress into a single weekend of strategic breakthroughs.
Book Your VIP Weekend Today
Ready to take your business to new heights? Click the button below to reserve your VIP Weekend Strategy Workshop with Syama Meagher. Sessions can take place in San Francisco, New York City, or Boise.
BOOK YOUR VIP WEEKEND NOW
Hear from Our Satisfied Clients
"With Syama's guidance, I've gone from that feeling of 'what next?' to having a clearly laid out roadmap for everything from product development to sales to e-commerce and marketing. For a solopreneur, Syama is like having a business partner that is fully invested and passionate about making my brand a success."
– Elyse Maguire
"The conversation I had with Syama regarding my business was essential in moving the ball forward. She really helped me nail down a timeline in addition to giving me feedback on everything from pricing to production."
– Sarah Crowell
Discover more testimonials at www.scalingretail.com/reviews/